Come for the dude ranch vacation, stay for nearby adventures.*
From whitewater rafting to dinosaur museums to exploring the world's first national park in Yellowstone, you'll have plenty of options to round out your stay at Nine Quarter Circle Ranch.
*We are happy to refer you to third party vendors. Price and transportation of selected offsite activities not included.
Yellowstone National Park
We're only miles away from the boundary Yellowstone National Park, but the sheer size and magnitude of the park can still make a daytrip daunting.
Let us send you out with an awesome route and a nice picnic lunch to smooth the guesswork.
Or you can contract a guided tour of Yellowstone with local guides.
We are less than a 1 hour drive from the West Entrance of the park, located in West Yellowstone.
For Guided Tours of Yellowstone:
Your horse behaving too well?
Ride the bucking Gallatin River to get a wet and wild taste of the West.
Whitewater tours alternate between smooth and scenic and river rowdy, but the whole thing is a blast.
June or early July offers the best whitewater.
Enjoy your day-long trip with either outfitter below – just be sure you reserve before you get here to ensure availability.
Big Sky Scenic Lift Rides
Get into the high country without having to work for it.
A Lone Peak expedition takes you above 11,000 feet to Montana's highest scenic overlook.
Once you're on top of the world, you'll be able to see across three states and two National Parks on a clear day.
Want the best Big Sky hiking experiences available?
Let us point the way.
As long-time locals of the mountains just outside Yellowstone, we know the best places to go.
Find amazing Yellowstone hikes, a backpacking trip or any other hiking trip you have in mind.
Imagine soaring over the Gallatin River on a zipline.
Taking in lofty views of Yellowstone while suspended from a harness rushing down an angled wire.
If that sounds thrilling rather than terrifying, this is the tour for you.
A short distance north of the ranch, you'll start your adventure from 55 foot towers and aerial bridges.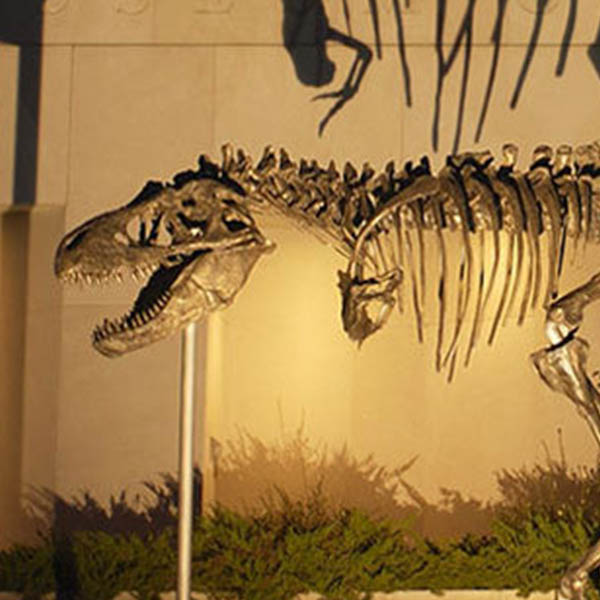 Bozeman and Museum of the Rockies
Here's a dinosaur-sized reason to hit up Bozeman.
The museum of the Rockies is an anchor attraction for the city.
And home to one of the "largest and most important dinosaur collections in the world."
The life-sized dino exhibits and hands-on learning are a hit with kids and grownups alike.
So are the excellent regional history and American Indian galleries.
Museum of the Rockies: 406.994.DINO (3466)