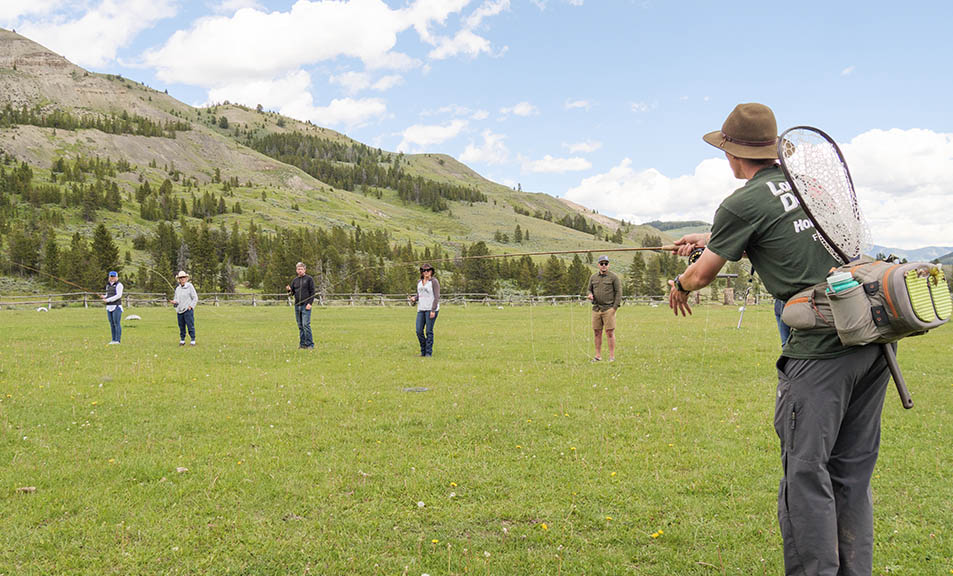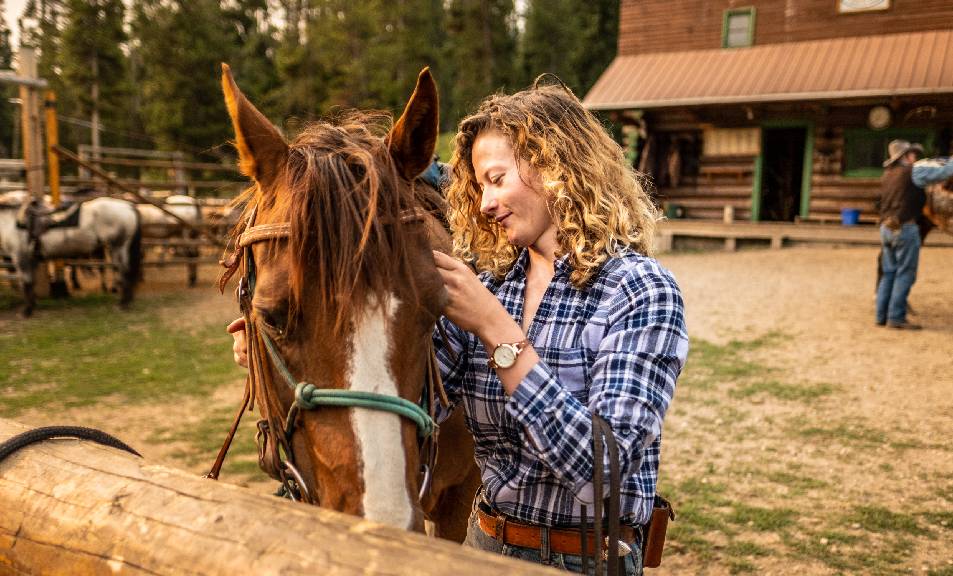 Immerse yourself in your favorite activities.
Want to hone your fly fishing or quilting skills? Or spend a week exclusively with adults?
Specialty weeks allow you to tailor your stay to an activity or experience you're most interested in all while residing in a stunning location. These weeks blend professional instruction and a chance to explore the ranch and experience all it offers the way you prefer.
You're in for a treat, whatever specialty week you choose.
All the fun. None of the kids.
Escape the stress of day-to-day life and recharge with an Adults Only Dude Ranch vacation at the Nine Quarter Circle Ranch.
It's a week so nice that we now host it twice every summer.
Make this the family reunion no one can beat.
Some families come back for 20, 30, even 40 years to have a family reunion where the planning is easy and the activities work for everyone.
No matter the age, background, or fitness level of your family, reunions at Nine Quarter Circle Ranch are a family favorite!
A five day women's retreat to reconnect with yourself.
Ever feel so busy you don't leave anytime for yourself?
Dare to Detour is a five-day rustic retreat where women are encouraged to pause, take a detour from their busy everyday lives, and reconnect with themselves. And meet wonderful women along the way.
Build your team at a "walls come down" mountain retreat.
Schedule a corporate retreat at Nine Quarter Circle Ranch and watch the walls come down with your team.
Ranch activities have a way of pushing breakthroughs for any team or business venture.
Weave history into your Western quilting experience.
Join international quilting experts on the ranch to draw inspiration from instruction, the Montana mountains, and fellow quilters.
Non-quilting partners also welcome and will never feel bored or lonely.
Travel Yellowstone's backcountry the Old West way.
Whether in the boundaries of the park or the surrounding wilderness area, a Yellowstone pack trip will open your eyes to the splendor of the West, its wildlife, and Big Sky Country.
Due to Yellowstone National Park regulations, these trips must be arranged by January 1 the preceding year and a minimum of 4 people.